What is Good Mileage on a Used Car?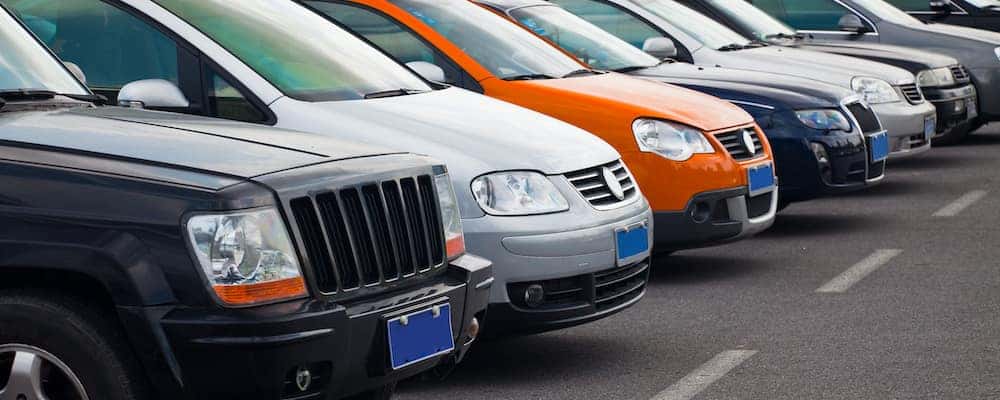 If you're shopping for a used car, mileage matters. It used to be a vehicle with over 100,000 miles wasn't worth buying. However, depending on its repair and maintenance history, that's not always the case. Find out how condition, location, and usage influence your used car buying decision at The Autobarn Volkswagen of Mt. Prospect near Des Plaines.
What is Good Mileage for Used Cars
If you're considering a used Volkswagen (or any make, really), you'll want to think about just what is good mileage to have on a used car. Your personal definition of what good mileage is will vary from your neighbor's but there are some aspects beyond simply the odometer number:
Type of Use – Low-mileage used cars for sale aren't necessarily better than high-mileage; what is good mileage depends on how those miles were earned — if you can ask for the previous owner's driving history, you should. 75,000 miles of stop and go traffic wears more a vehicle quickly than 75,000 highway miles.
Location – If a vehicle is coming from a dry, warm climate, it's under less stress than a car that's coming from a cold, wet climate.
Condition – Have a certified mechanic check the vehicle for upcoming repair issues like rust or engine problems and figure this amount into your budget.
Maintenance – Make sure the vehicle has been brought in for routine maintenance tasks like oil changes. If it has a spotty maintenance history, it could be a sign of problems to come.
The bottom line: You'll want to consider a range of factors when deciding on a used car, and what is good mileage for one driver might be different for you.
Mileage vs. Age
While most people think that finding a low-mileage used car for sale is the best option, that's not always the case. An old car with low mileage could mean more trouble than a newer, regularly driven car.
Cars that haven't been driven regularly can have higher repair costs. Not driving a car can cause drivetrain issues or cracking in rubber seals.
A car with a well-documented maintenance history should take preference over one that hasn't been taken care of.
Cars with low mileage sometimes have a premium associated with them.
If you're considering a car that's newer but has a higher mileage than an older car with lower miles, it's not necessarily a bad value. Be sure to take other factors into account when buying.
Looking for the best of both worlds on mileage and age? A Certified Pre-Owned model may be your best option.
Find Low-Mileage Used Cars for Sale at The Autobarn Volkswagen of Mt. Prospect
When you're shopping for a used car, it pays to consider mileage along with other vehicle qualities. If you have any questions, don't hesitate to contact The Autobarn Volkswagen of Mt. Prospect. Stop by our showroom near Chicago to see our used car selection in person, and remember to bring everything you need to drive that next vehicle home.
With Valentine's Day on the horizon, it's time to start exploring the most romantic restaurants near Mt. Prospect. Mood lighting? Check. Extensive wine selections? We found them. Whether you're looking to try something new in the suburbs, or mix it up with a nice restaurant in Chicago, we've curated a few selections for everyone, ranging…

View Jetta Inventory View Passat Inventory Apply for Financing As premium German sedans, there are a lot of great things that the new VW Jetta and new VW Passat have in common. Both features high-quality cabin materials and technologies like Apple CarPlay™, Android Auto™, VW Car-Net® App-Connect, and much more. However, there are a number…

Auto liability insurance covers bodily injury and property damage, encompassing the expenses related to auto accidents when you, the driver, are at fault — either right here in Mt. Prospect or across the country. This kind of insurance is required by law in most states, so it's important to understand the ins and outs of this…