Romantic Restaurants Near Chicago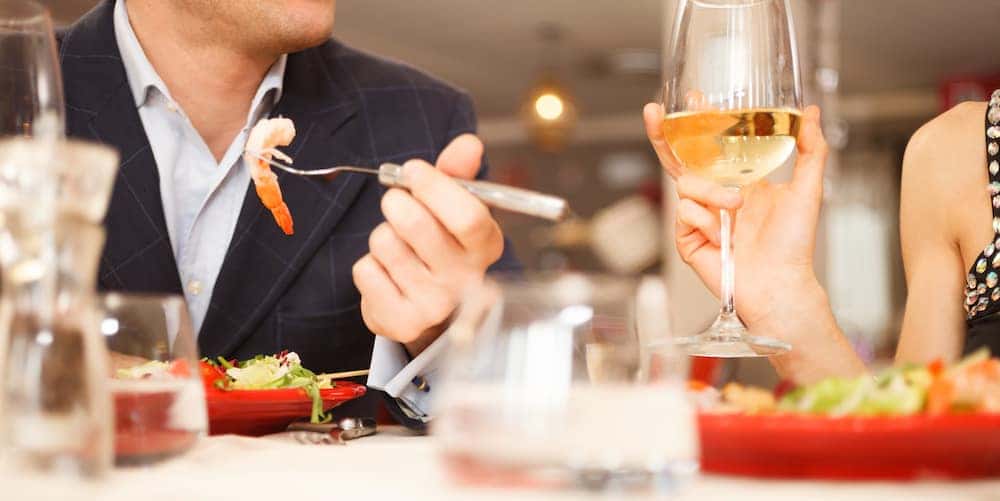 With Valentine's Day on the horizon, it's time to start exploring the most romantic restaurants near Mt. Prospect. Mood lighting? Check. Extensive wine selections? We found them. Whether you're looking to try something new in the suburbs, or mix it up with a nice restaurant in Chicago, we've curated a few selections for everyone, ranging from French and Italian, to farm-to-table delights.
Seasons 52
Impress that certain someone with a dinner at Seasons 52, one of Chicagoland's most innovative restaurants. Using only ingredients that are in season, you can cozy up and savor flavors at their fullest. And, because the menu changes every few months, you'll always have another reason to schedule your next date night.
Carlos and Carlos
Find French and Italian dining at its finest at Carlos and Carlos, an elegant eatery that promises elevated dining in a warm, inviting setting. Come for the veal, stay for the live music, with a pianist providing a lovely soundtrack as you eat. The extensive wine bar is perfect for setting the mood, and you won't want to miss their homemade desserts.
RM Champagne Bar
Enjoy each other's company and a meal under the stars at RM Champagne Bar. Located in the West Loop neighborhood downtown, your date will be charmed by the light and bubbly atmosphere, paired with a raw bar and mini dessert menu that compliment the flowing champagne.
Bistro Campagne
Hailed as having the most romantic patio in Chicagoland, Bistro Campagne serves up the French countryside in the heart of the city. Inspired by Parisian neighborhood bistros, this charming spot encourages people to come together over good food and drink, with quiet, cozy tables and beautiful outdoor decor.
More Around Mt. Prospect
With Valentine's Day on the horizon, it's time to start exploring the most romantic restaurants near Mt. Prospect. Mood lighting? Check. Extensive wine selections? We found them. Whether you're looking to try something new in the suburbs, or mix it up with a nice restaurant in Chicago, we've curated a few selections for everyone, ranging…

It's no secret that people in Chicago and the Chicagoland area take pizza very seriously. There's a long-standing debate about which is better, deep dish or thin crust, and many people have strong opinions. Regardless of your crust preference, there are plenty of places to grab a delicious slice at these favorite Mount Prospect restaurants…

The Village of Mount Prospect offers wide variety of free activities, including options for families or individuals. From the Mount Prospect Library to the RecPlex on Dempster St., there's something for everyone. Find out more today! More to do in Chicagoland Mount Prospect Library A popular destination for kids of all ages, the Mt. Prospect…